Enjoy the 2022 Mid Autumn Festival with La Levain's ALL NEW skillfully handcrafted mooncakes now!
From the rich, exquisite and smooth traditional mooncakes to the explosion of flavours in your mouth with our snowskin series, you will certainly impress your loved ones and business contacts with our divine blend of flavours!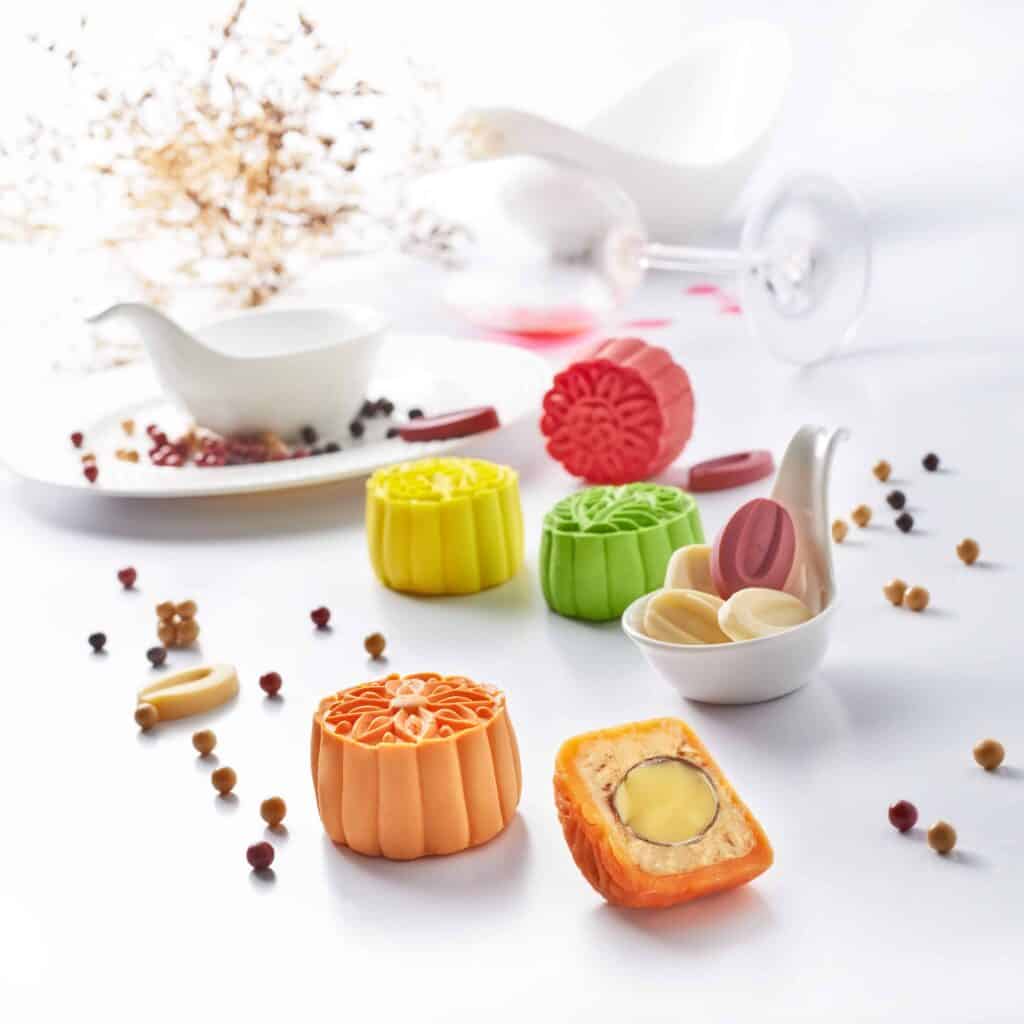 Raspberry Liqueur Truffle Snowskin Mooncake
You know you're in for something special when the raspberry snowskin, mung bean cream cheese and crunchy raspberry pearls burst in your mouth.
Your tastebuds will celebrate even more when they enjoy the white chocolate truffle centre with raspberry liqueur infused cream.
Japanese Sudachi Truffle Snowskin Mooncake
Be enticed with the refined flavours when the tart sudachi cream milk chocolate truffle centre meets the nutty Hojicha snowskin, Hojicha cream cheese and dark chocolate crunchy pearls.
You won't be able to resist the allure of these complex flavours and tantalising textures.
Boozy Apricot Passion Fruit Truffle Snowskin Mooncake
Embrace a lifestyle of joy and happiness when the tropical passionfruit snowskin and rich passionfruit cream cheese contrasts the bite of chocolate puff cereal pearls.
Then elevate your experience with a touch of class with the dark chocolate truffle centre lusciously filled with passionfruit and apricot liqueur infused cream.
Boozy Yuzu Pomme Truffle Snowskin Mooncake
Be transported to a place of indulgence and luxury with the yuzu snowskin and rich mung bean cream cheese filling.
The white chocolate truffle generously filled with citrusy yuzu and apple liquor infused cream will have you sneaking one more bite.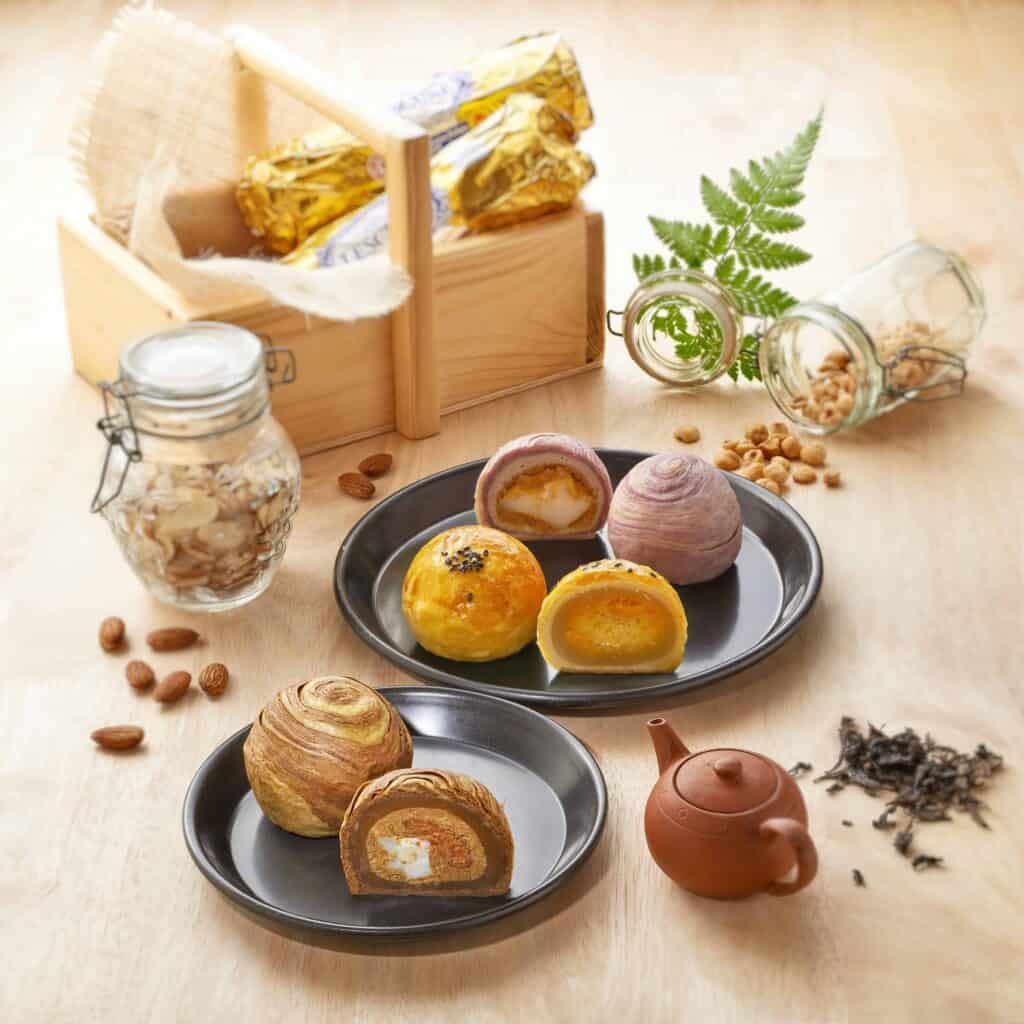 Molten Salted Egg Pastry Mooncake
Rich golden salted egg yolk molten custard encased in a flaky buttery pastry crust.
The exceptional Lescure butter and T55 french flour give the crust a distinct wheat aroma which melts in your mouth.
Your go-to choice to satisfy all nostalgic cravings.
Bobo Chacha Mochi Pastry Mooncake
Sweet velvety taro pumpkin almond cream filling covered with a delicate flaky purple sweet potato crust.
Together with a coconut mochi centre, the Bobochacha mooncake epitomises chic contemporary flair.
Earl Grey Latte Pastry Mooncake
Earl grey latte white lotus paste with a Valrhona caramel praline centre in a flaky buttery pastry crust that melts in your mouth.
A mooncake which marries tradition and class.
How To Order The Mooncakes?
Pre-Order now on our website to enjoy our Super Early Bird Special where you can enjoy up to 30% off these mouth-watering mooncakes!
Not forgetting the biggest mooncake fair at Takashimaya too, where you get to taste before ordering!