Even for those who don't celebrate Easter, there are aspects we all enjoy, including a public holiday, chocolate eggs and hot cross buns.
But why do we eat these soft and fluffy buns?
Significance and Superstition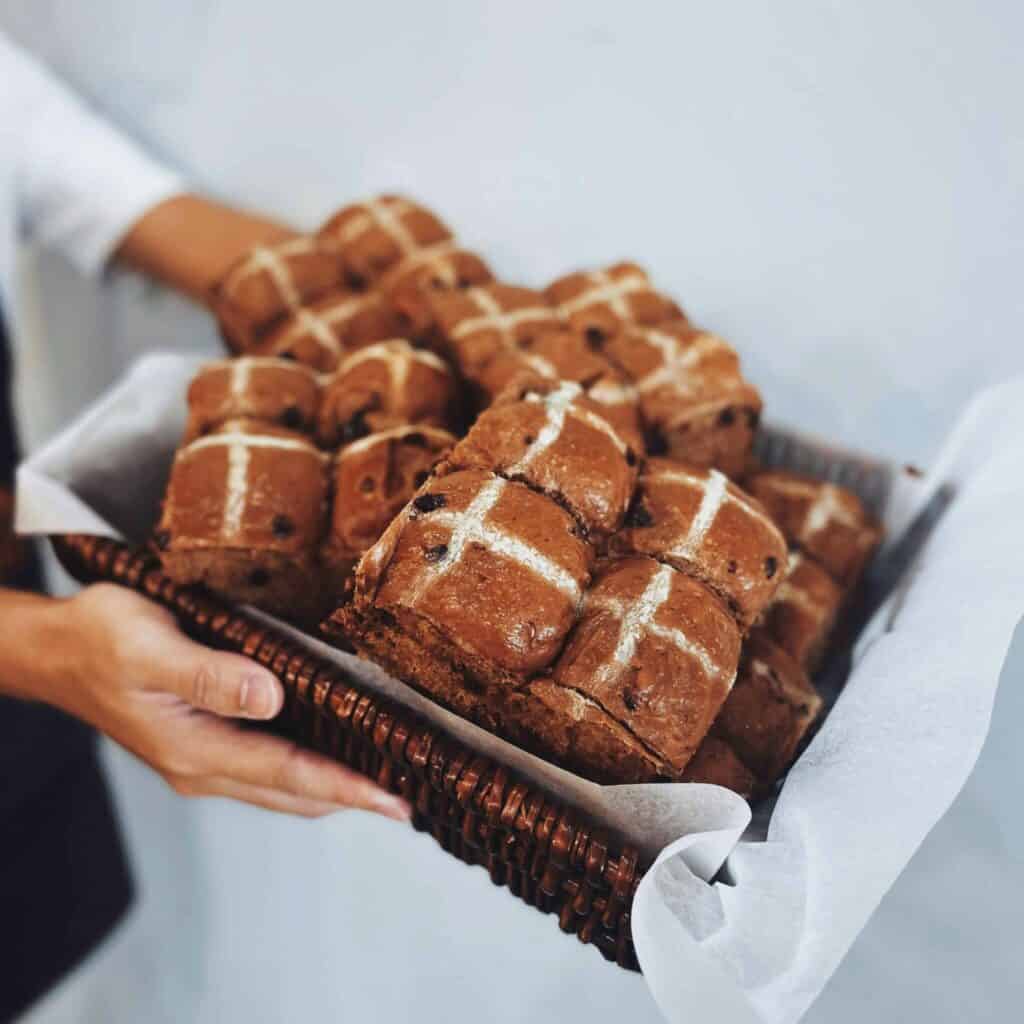 Hot cross buns are usually consumed on Good Friday to celebrate the end of Lent, or on Easter Sunday.
In fact, Queen Elizabeth even banned them except on specific Christian events like Christmas and Good Friday to protect its holiness.
Anyone caught selling them would have their buns confiscated and distributed to the poor.
And their mythology grew too thanks to its ban, with many believing buns baked and served on Good Friday would not go stale, and possessed healing properties.
The cross would also protect individuals against evil, and prevent shipwreck too.
History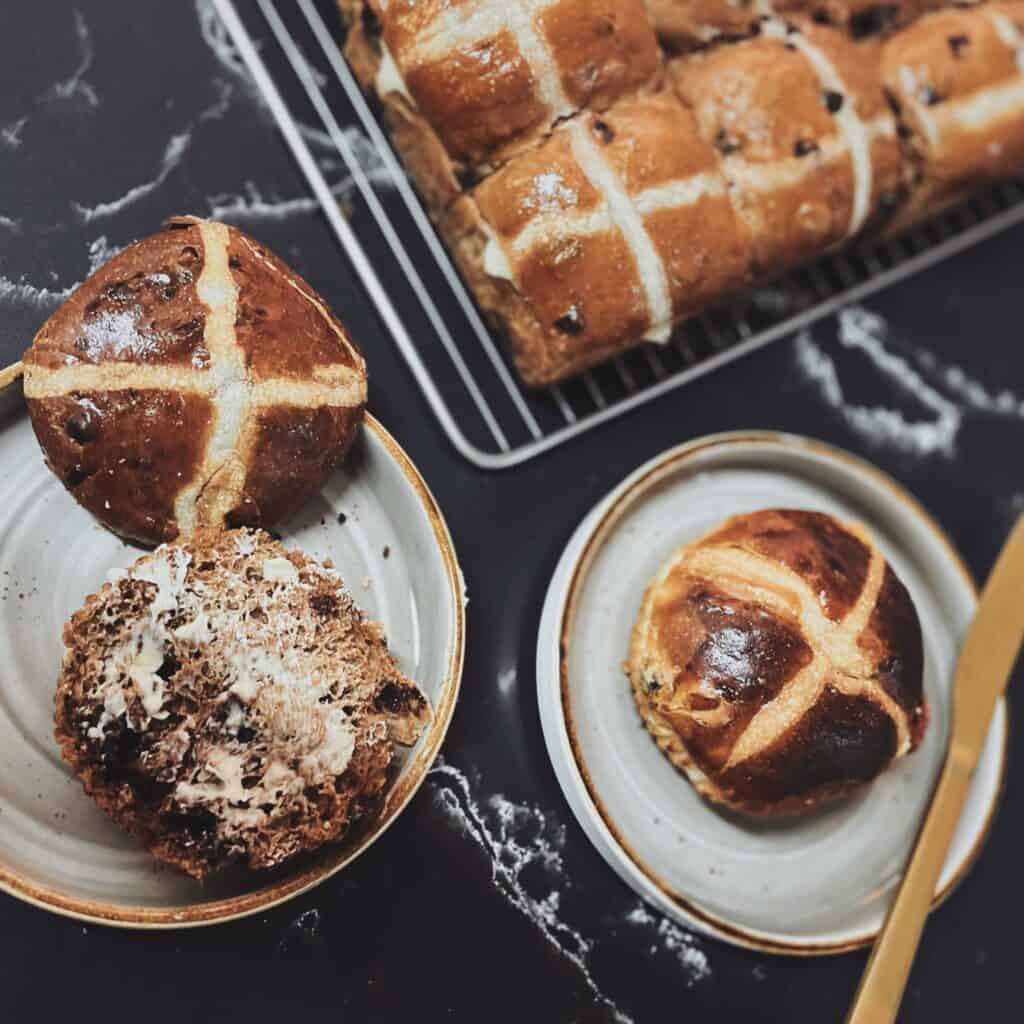 Hot Cross Buns believed they originated in the 14th century when a monk distributed buns to the poor on Good Friday in England, United Kingdom.
Another says the buns honour Eostre, the Germanic goddess of spring, and became associated with Easter.
Meaning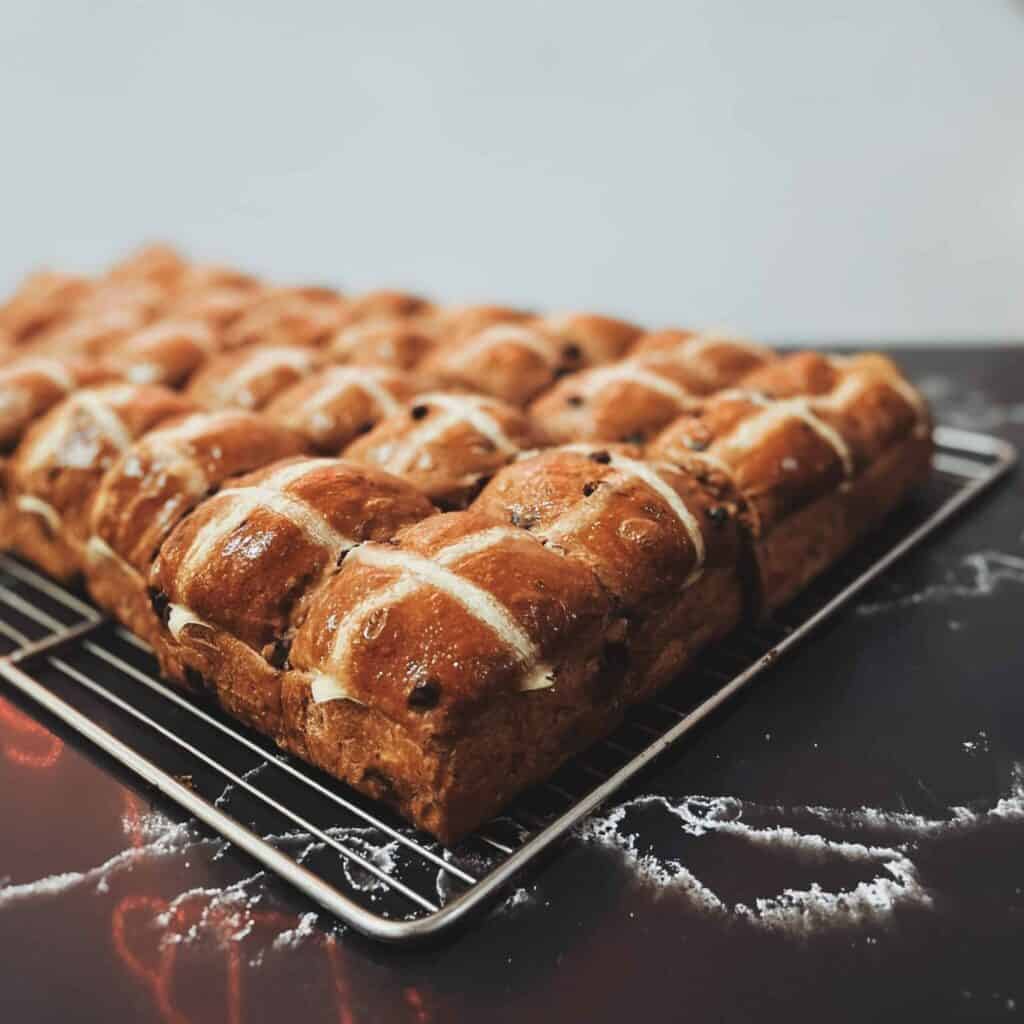 Each part of the hot cross bun has a different significance:
Cross: Crucifixion of Jesus
Spices: Spices to embalm Jesus' body at his burial
Orange peel: Bitterness of Christ's time on the Cross
Ingredients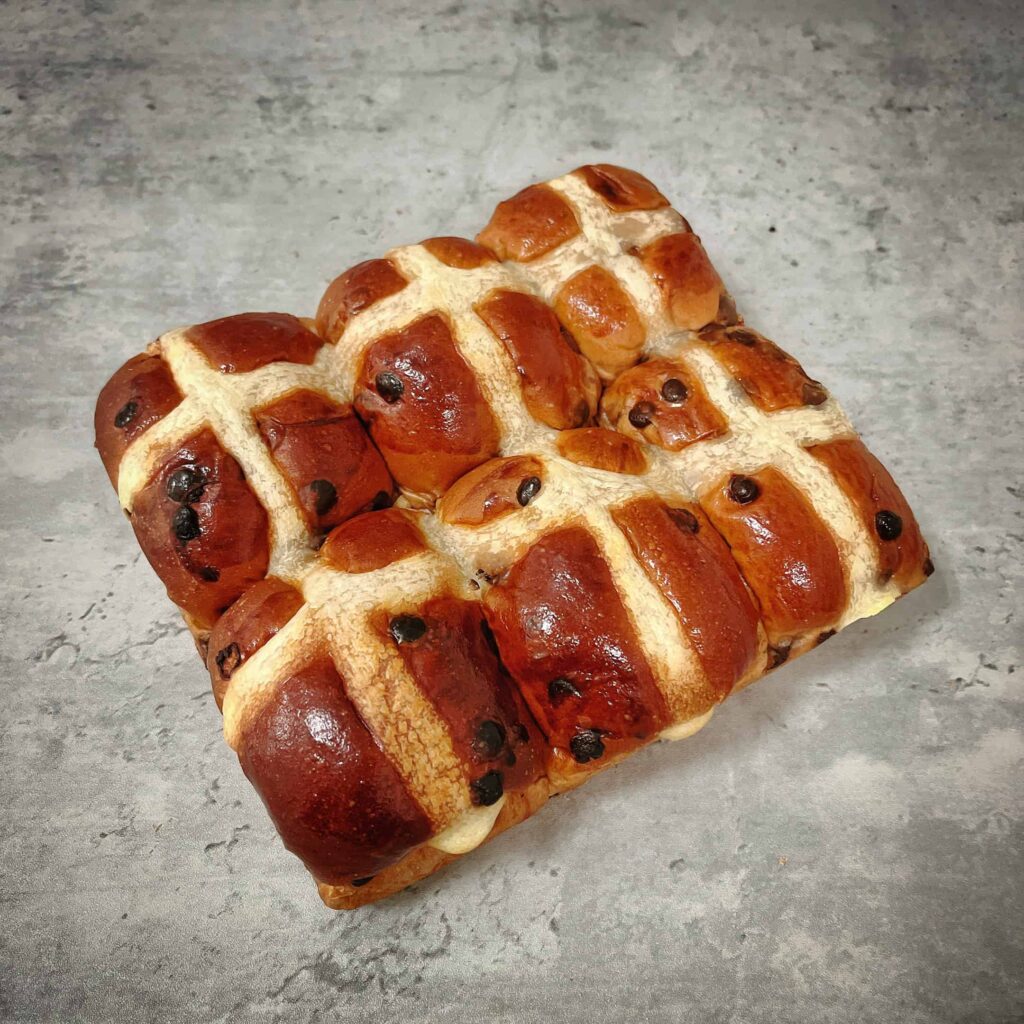 A hot cross bun is a spiced sweet bun made with dried fruit, and marked with a cross.
Traditional ones use a shortcrust pastry, to make carving the cross easier, while many modern recipes draw the cross with icing sugar, or flour and water paste.
While good on its own, some slather it with butter for extra fragrance and decadence.
Some artisanal bakeries, like La Levain, would also use quality ingredients such as French Butter, fresh yeast and premium Japanese flour to make their extra soft and fluffy.
Their chocolate version also uses Cacao Barry cocoa powder and chocolate chips for a more intense flavour.
Variations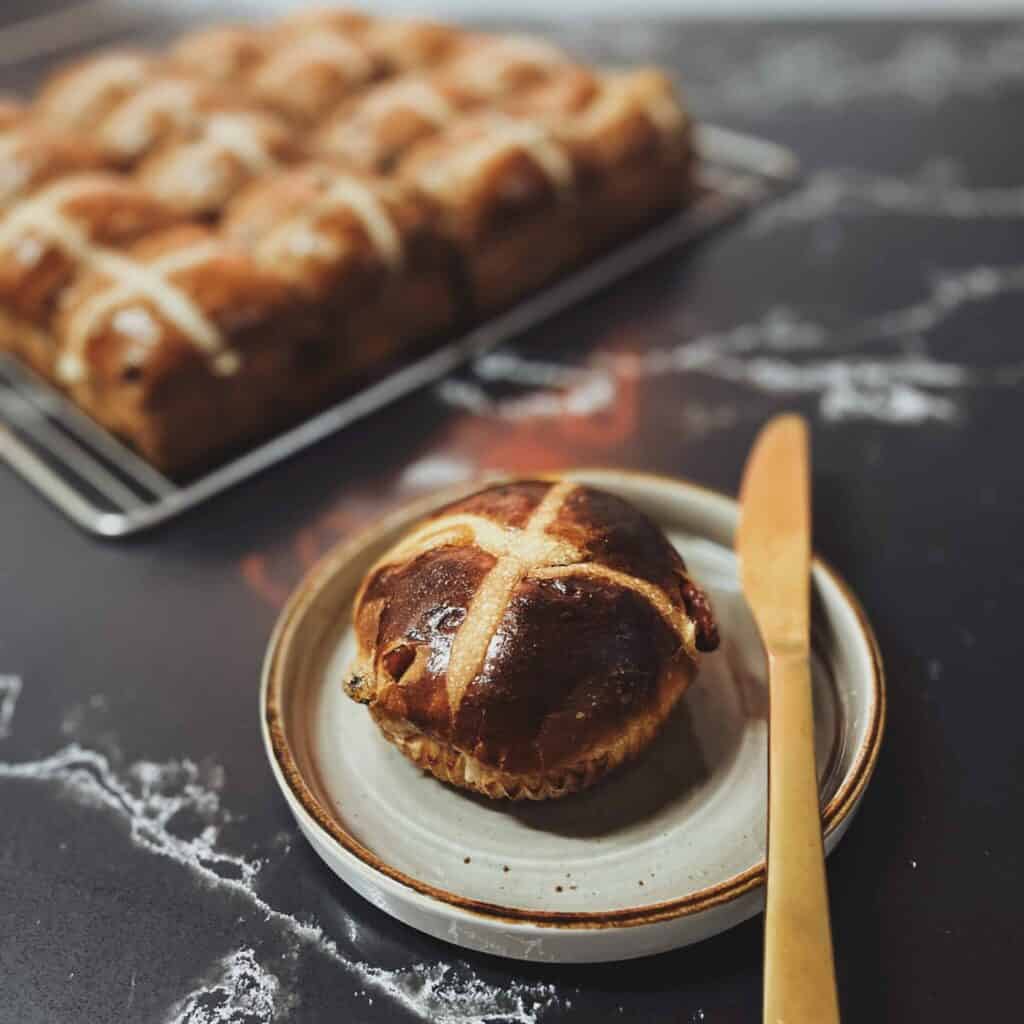 Many countries around the world produce variations of Hot Cross Buns to include ingredients like toffee, caramel, chocolate.
Many recipes with a variety of ingredients such as bacon or chocolate chips have also come out in recent times.
Where to buy Hot Cross Buns in Singapore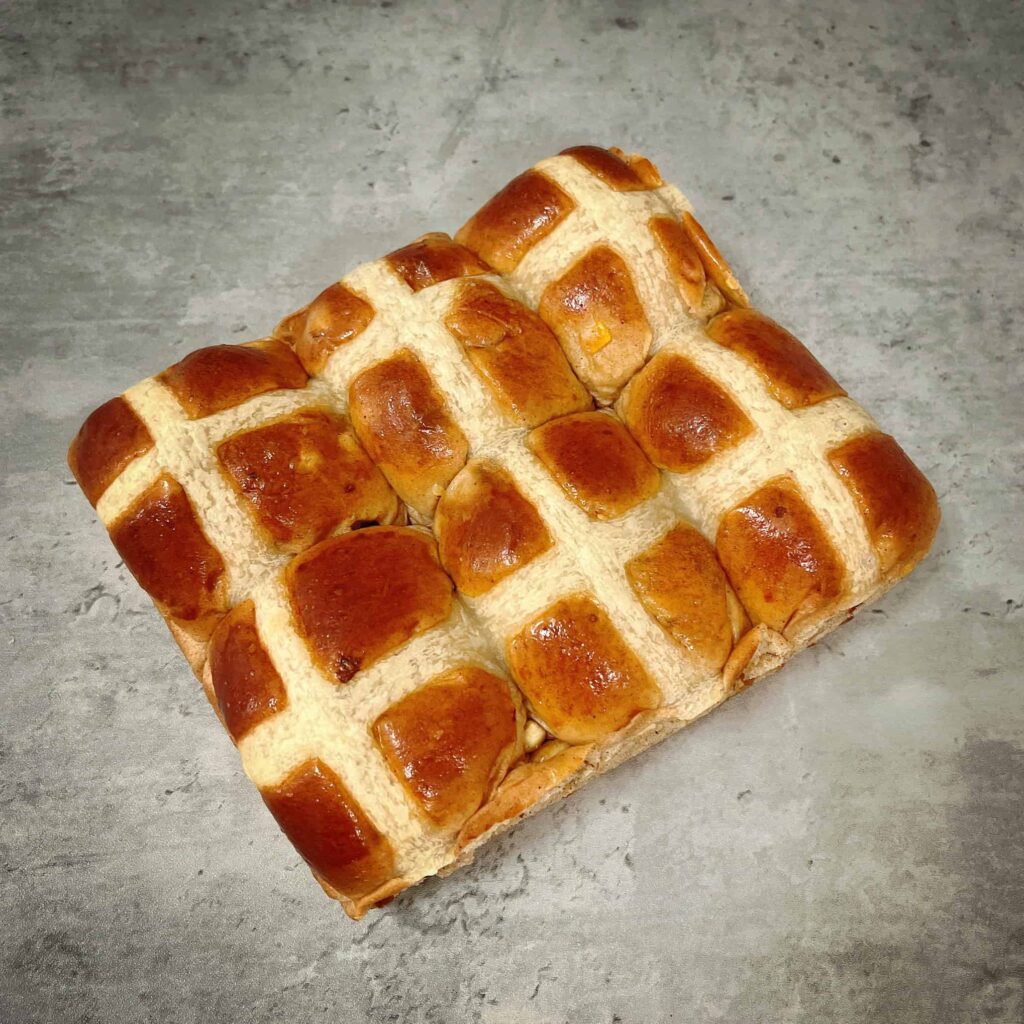 Keen to try? Here are some places you can get your fix.
Confectionaries and department stores
Stores like Marks & Spencer have pre-packed versions in their bread section, and in multiple variations too.
Bakeries and Cafes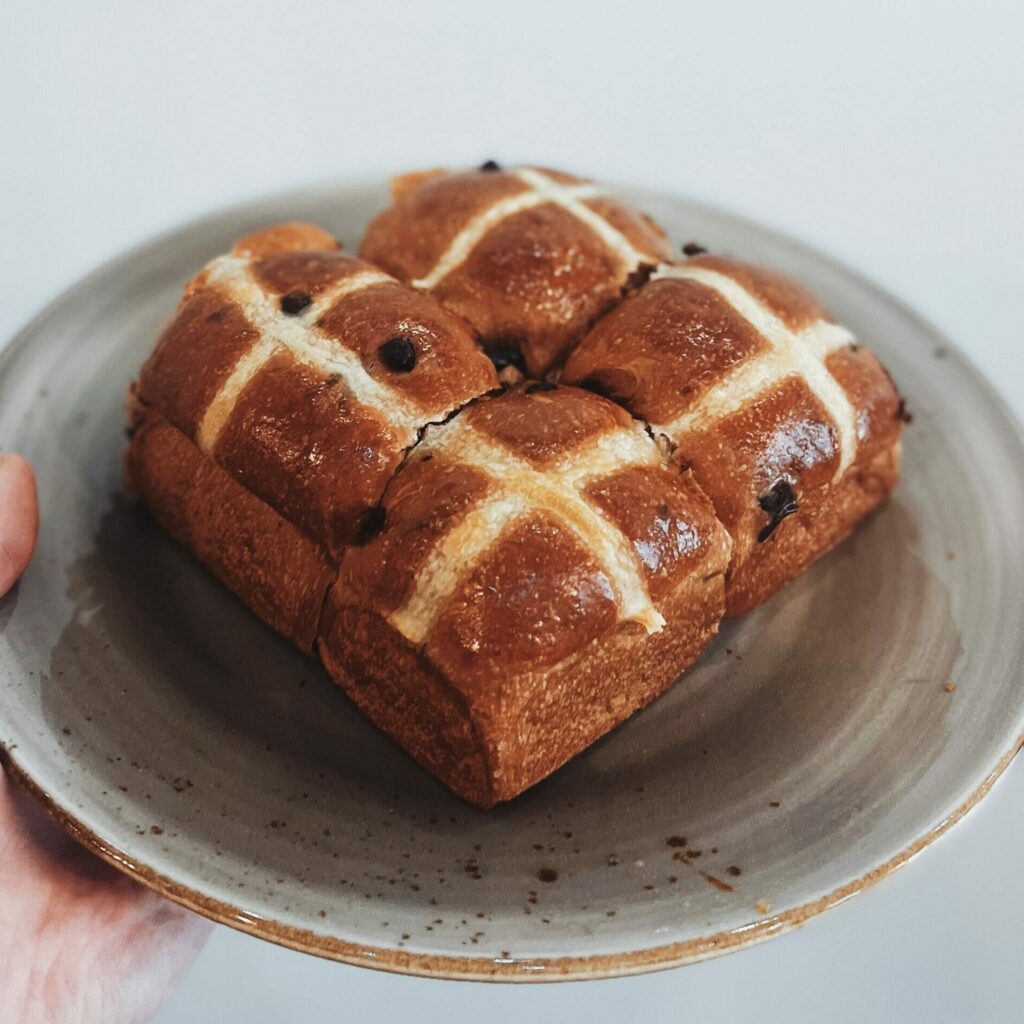 You can also get freshly baked Hot Cross Buns from artisanal bakeries/ cafes like La Levain.
You'd then get them nice and warm, especially if eaten in stores – one of the best experiences!
And they'll taste as good even when eaten several days later if pre-heated in a microwave or oven.
You can often pre-order them online, or WhatsApp them for same-day self-collection.
If you're ordering for a huge group, many are also open to groupbuy collaborations too.
But don't wait too long, because most bakeries produce limited buns each day only to ensure quality and freshness.