Our latest bakes are inspired by Chef Wythe's training journey in Japan.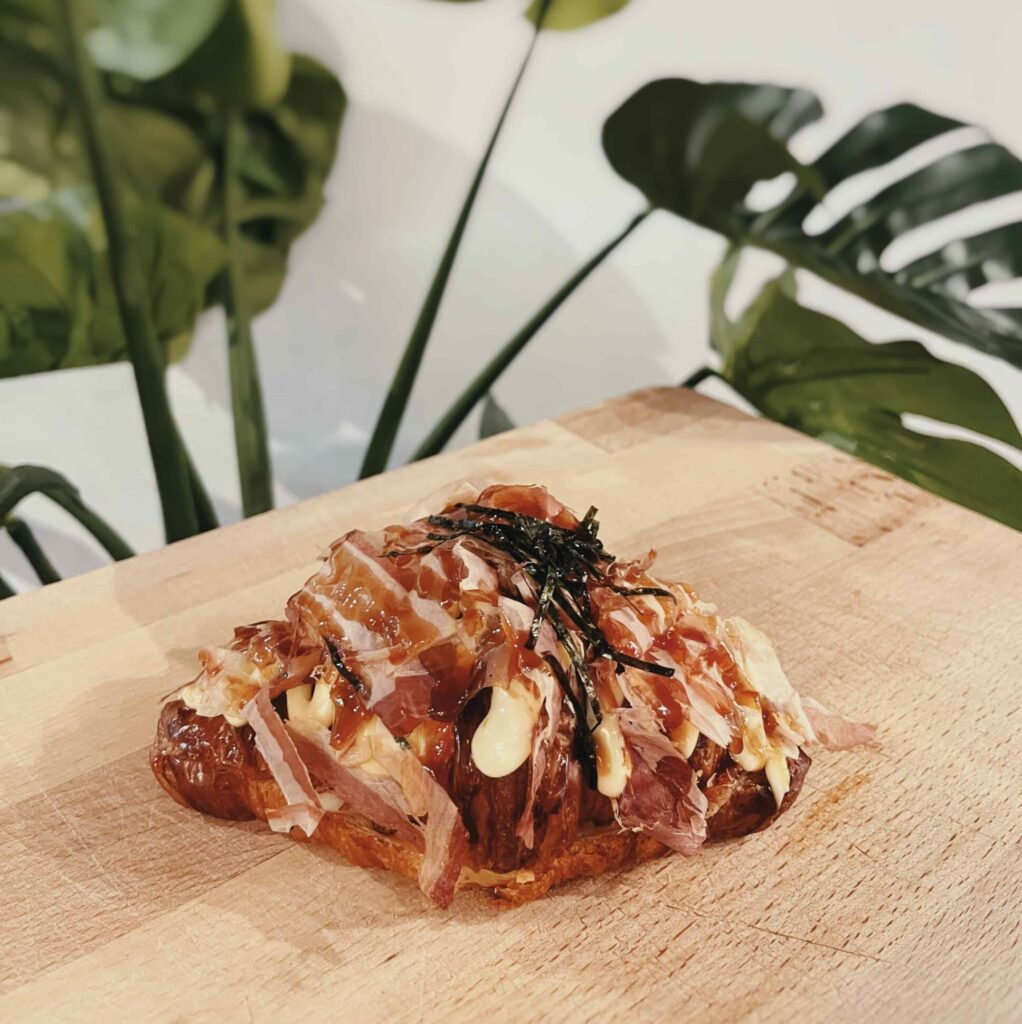 Inspired by Chef's favourite takoyaki stall near Ueno station, this light croissant is twice-baked with our special sauce and enhanced with streaky bacon before it's finished with Fukushima bonito flakes for that intense umami kick.
You'll be transported back to Japan with every bite of this savoury treat!
This seasonal special is only available for a limited time only.
Sakura Daifuku Danish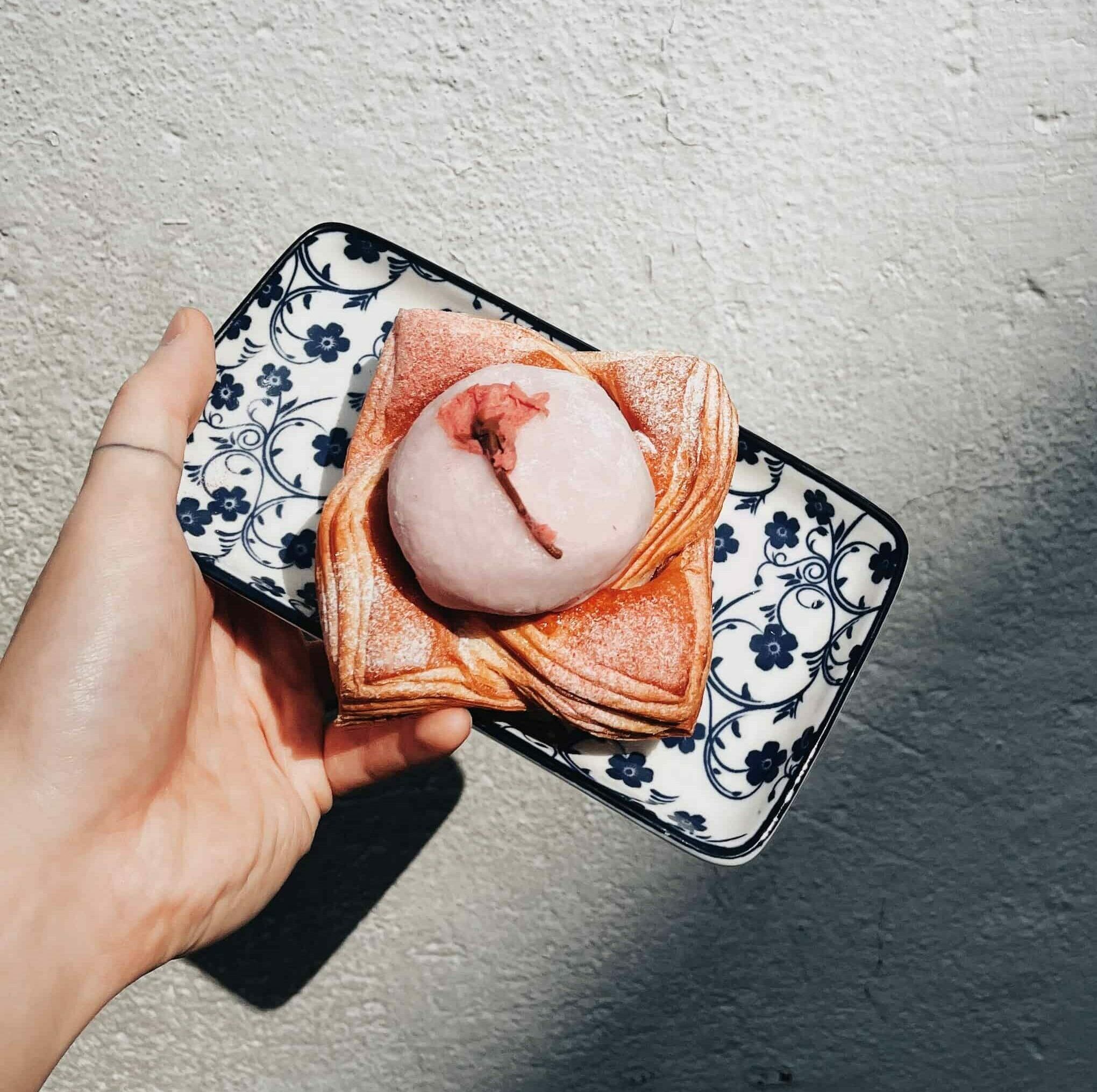 Missing his trainee days and the upcoming cherry blossom "Sakura" season prompted Chef to recreate this Sakura Daifuku Danish.
You're in for a treat too because it's made with frangipane and La Levain's handmade daifuku filled with Hokkaido Tokachi Azuki Red Beans and Valrhona chocolate pearls.
Every bite contains a multi-dimensional burst of flavour!
Available exclusively in-stores only!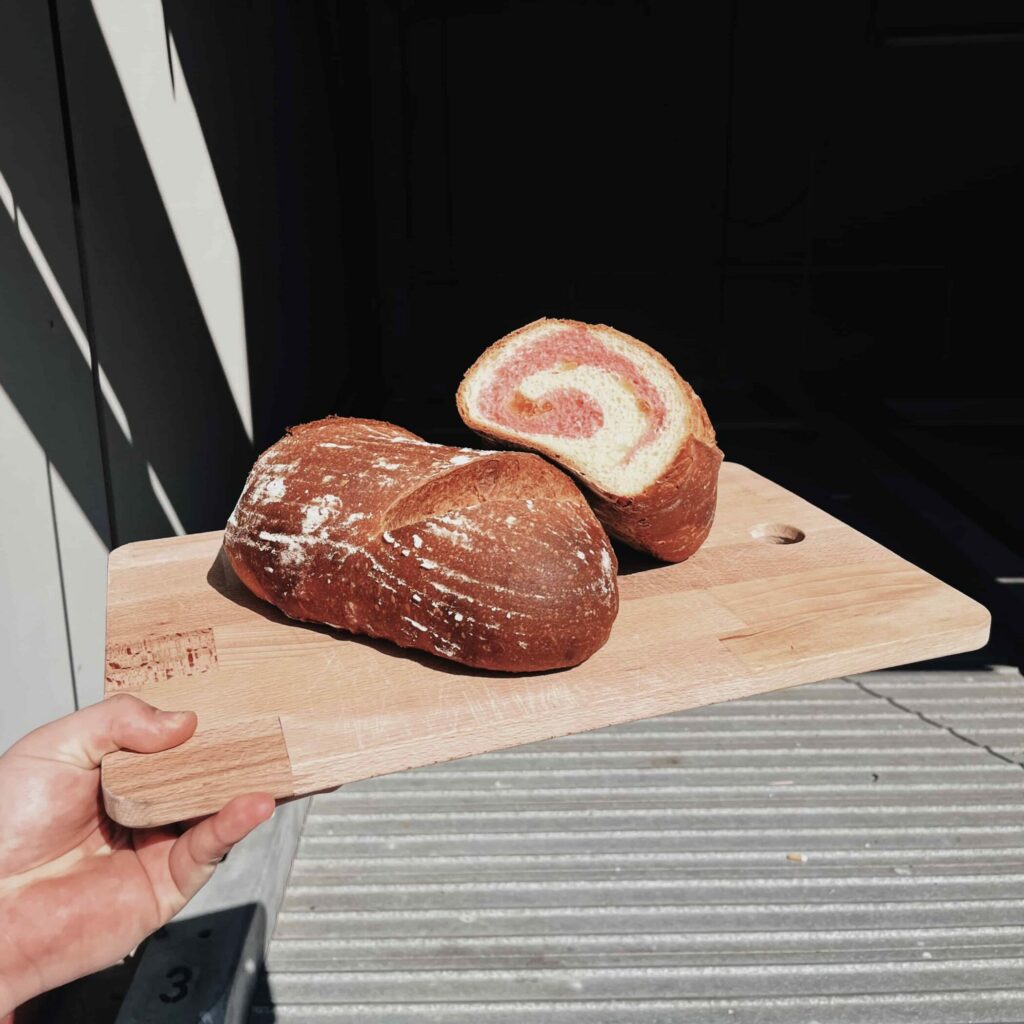 Celebrate the Sakura season with this light and airy bread baked with Japanese flour, honey cubes, and salted sakura flowers.
This Japanese signature is crusty on the outside but delicately fluffy on the inside, and enhanced with the light floral sakura flavour.
This seasonal special is only available for a limited time only.
We only bake limited quantities each day, so get yours before they are gone!
Whatsapp us at 9822 3924 to preorder your bakes for same-day self-collection or enjoy them at our cafe on 23 Hamilton Road.